WELCOME TO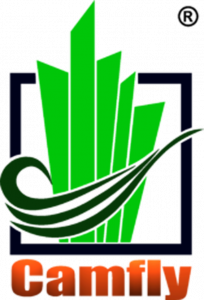 CREATING INSPIRING LIVING SPACES
PVC CEILINGS
WATER-PROOF, FIRE RETARDANT & ECONOMICAL
SPC FLOORING
WATER-PROOF, FIRE RETARDANT & ZERO FORMALDEHYDE, WITH HEAT & COLD RESISTANCE
PVC SUSPENDED CEILINGS
EASY TO INSTALL, EASY TO CLEAN & ZERO MAINTENANCE
WELCOME TO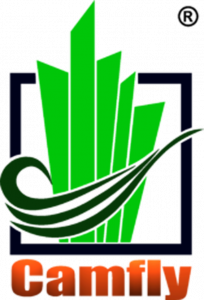 CREATING INSPIRING LVING SPACES
PVC CEILINGS
WATER-PROOF, FIRE RETARDANT & ECONOMICAL
SPC FLOORING
WATER-PROOF, FIRE RETARDANT & ZERO FORMALDEHYDE, WITH HEAT & COLD RESISTANCE
PVC SUSPENDED CEILINGS
EASY TO INSTALL, EASY TO CLEAN & ZERO MAINTENANCE
A little about us
Camfly is the biggest PVC Ceiling & SPC Flooring materials manufacturer in South Africa. And Camfly products are well popular and accepted in Africa due to the reliable quality plus competitive cost. Our advantage is never compromise on quality to distinguish from harsh competition on price battle.
Camfly PVC Ceiling products have various advantages over other suppliers.
PVC ceiling are popular all over the world including Eastern Europe, Asia-Pacific countries. The buckle plates adopt a high-quality PVC material manufactured right here in South Africa. Camfly products is a stylish and elegant substitute for ordinary ceilings.
The Camfly range has the advantages of being light weight, easy to install, waterproof, moisture proof, moth proof, a virulent insipidity, corrosion resistant, durable and long lasting. What more can the Camfly range offer?. The various pattens and designs of the Camfly Range insures the most stunning combination of ceiling styles, the sky is the limit with your creativeness in creating an even more inspired way of living.
With the Camfly range also being eco – friendly and oxidation resistance, easy to clean, both sound and heat proof; Camfly is the irrefutable one stop product ceiling.
For credibility authenticity reputation and specialization:
CAMFLY is the first and biggest manufacturer with more years of professional services and abundant marketing experiences in South Africa.
Quality standards and production requirements by the climatic condition and building situation of South Afriica.
For quality:
The absolutely high content of raw PVC (Polyvinyl Chloride).
A strong and firm plate body to resist the backpressure between the ceiling board and roof.
Flexible and suitable for bowing even bending
Much easier to load or offload and install.
Camfly products are far more cost-effective / cost performance.
More excellent durability, factory – warranted quality.
Camfly products are of the highest quality and come with a product guarantee of 20 years.
CEILINGS AND WALL PANELS 
Easy to install and look after. Especially in wet rooms, our PVC panels are an excellent alternative to decorating your ceilings and making them waterproof AND  is particularly well suited to clad ceilings simply and quickly.